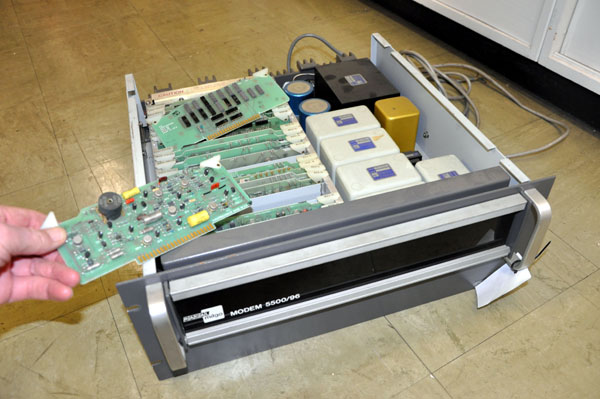 The modem fitted in a standard 19" rack. This is a front view with a couple of cards on display. The front one is basic electrical components but the rear one has 21 primitive chips.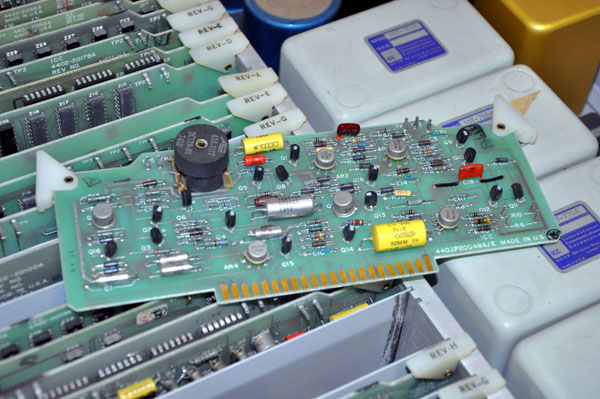 A closeup of the front board. This was hand assembled.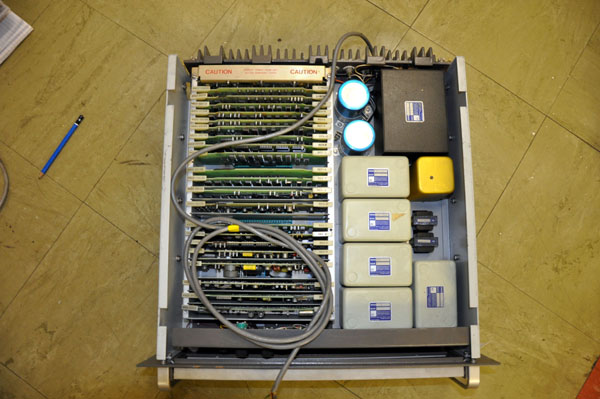 A top view with the 23-24 boards on the left, on the top right is two big capacitors and the black power supply. Below them is 5 grey and 2 black transformers. The whole modem weighed 25 Kg.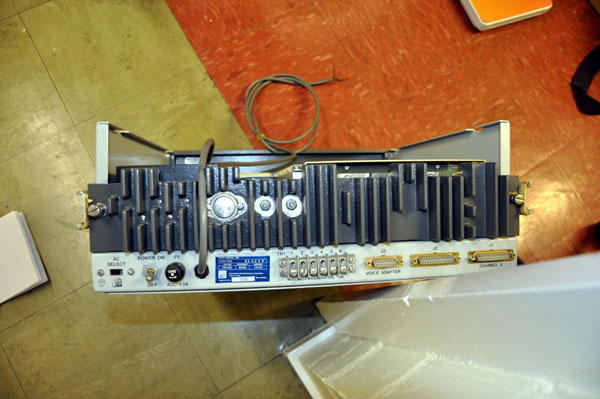 Rear view. The finned rear casting suggests a heat dissipation measure. Click on the photograph and go fullsize to see the detail.