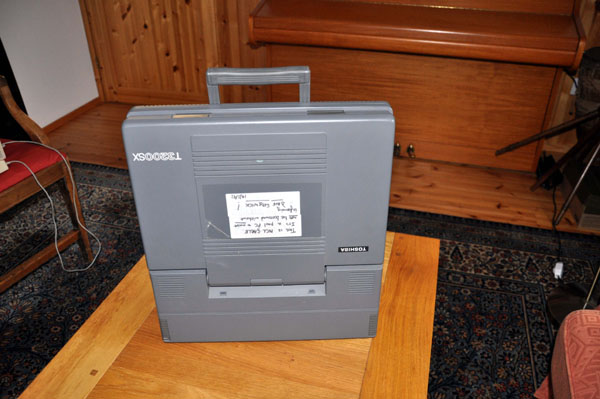 This is the computer closed up for carrying, though at 8Kg you would not want to carry it too far.
The label reads THIS IS NCL.GABLE. It's a pool PC & must not be borrowed without informing DAVE SEDGWICK ! 19/5/93.
&nbsp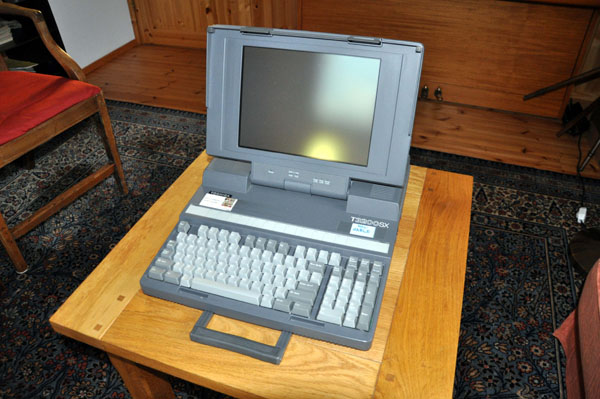 Front view of it opened up ready for use.
There are no photographs of the internal circuitry because I could not find a way of taking it to pieces. It has an Intel 386 processor, 16MHz, 1MByte of RAM, 40MByte disk, 3.5" diskette drive, Ethernet card, and a HAYES compatible modem. Being an Intel 386 CPU it can run OS/2, UNIX or MSDOS
&nbsp