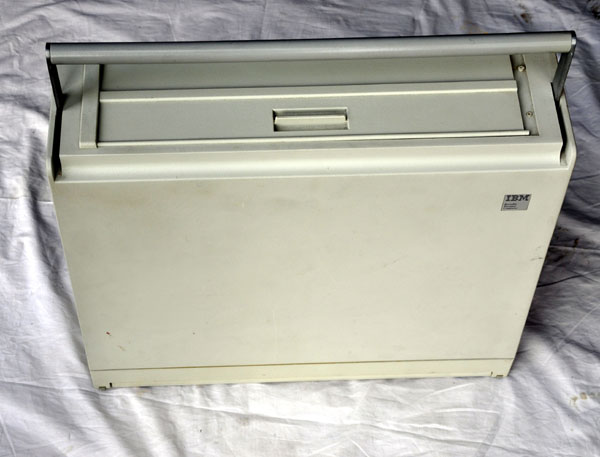 This is the IBM Model 5155 portable computer all closed up ready for carrying. Although weighing almost 14Kg it is more lugging than carrying.
&nbsp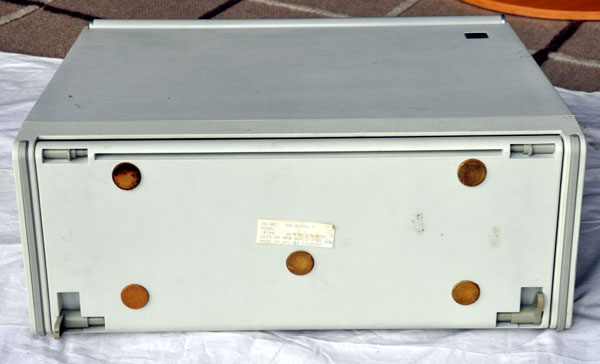 To use it you lie it on its back and -
&nbsp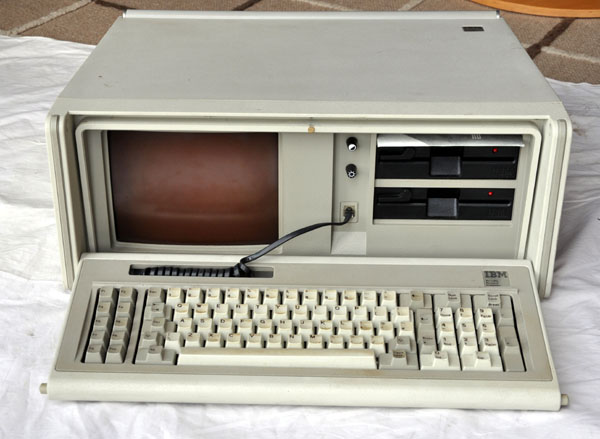 - moving two catches, open the bottom that reveals the keyboard. It is a full size QUERTY keyboard with 10 function keys on the left and a numeric keypad on the right.
The monitor is inbuilt 9" monochrome and there are two 5 1/4 inch 360KB floppy disk drives.
&nbsp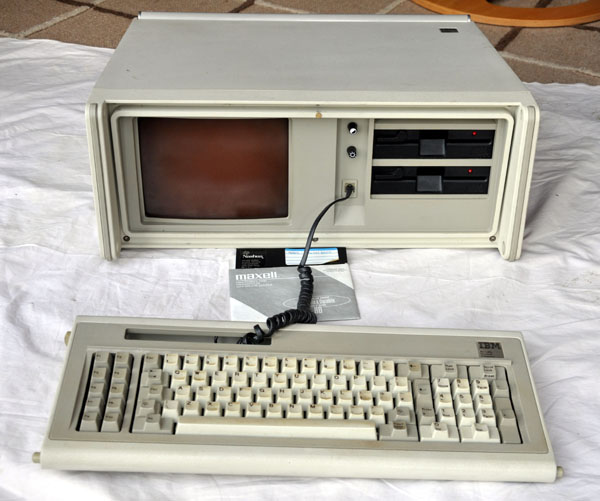 The keyboard can be detached.
&nbsp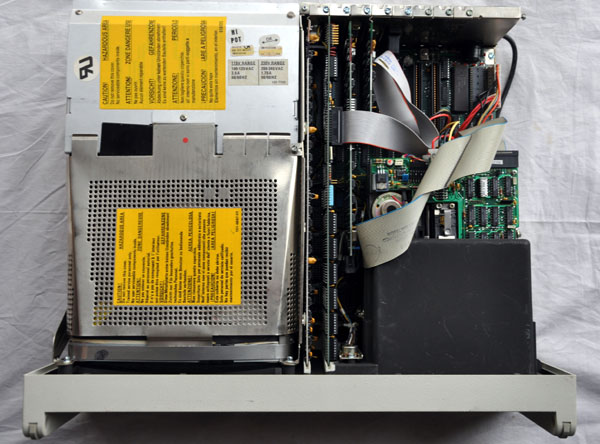 Removing 6 screws from the front allows the casing to be removed. On the left is the power supply and cathode ray tube. On the right are the two 5 1/4 inch floppy disk drives. In between are 4 printed circuit boards.
&nbsp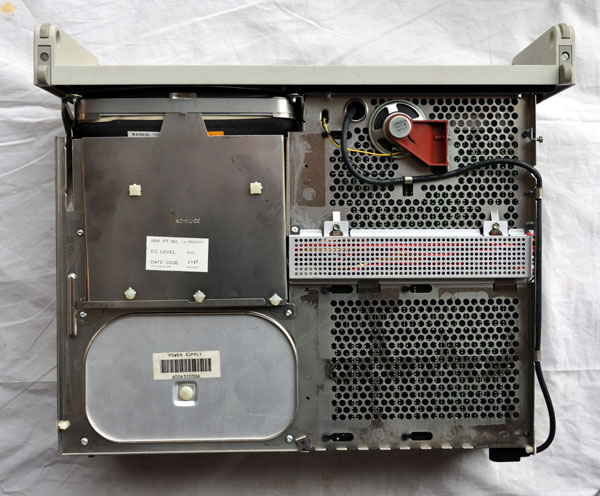 This is the underside.
&nbsp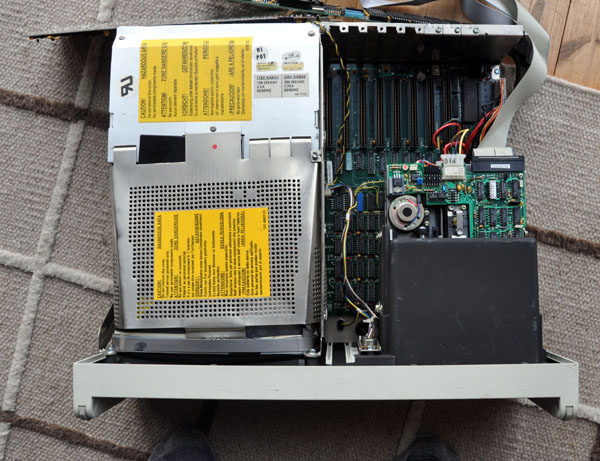 Removing the printed circuit boards reveals the mother board underneath, with its eight PCI sockets. The CPU was an Intel 8088 @ 4.77MHz.
&nbsp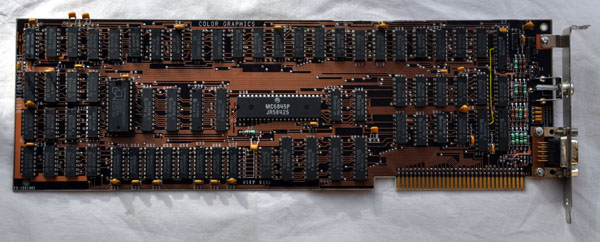 The front of the first. The large 40 pin DIP is a Motorola 6845 video address generator. The PCB is labelled COLOR GRAPHICS. This allowed the connection of an external colour monitor.
&nbsp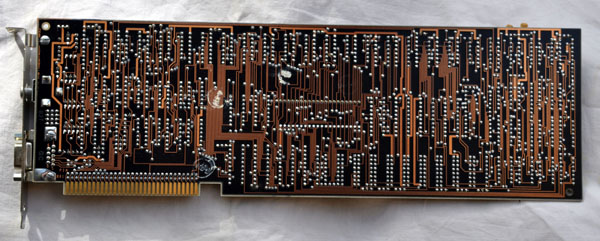 The rear of the graphics card.
&nbsp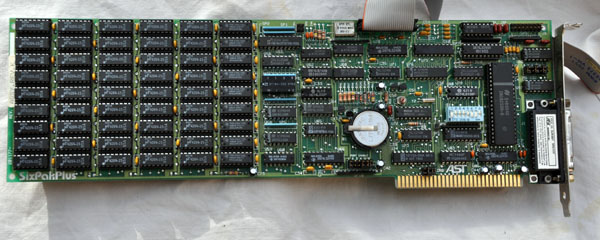 The next card is an AST SixPakPlus card. On the right is a INS8250N-B 40 pin DIP. This is a Universal asynchronous receive/transmit chip that supports the parallel port on the card.
On the left of the card is 5x9 MT4264-15 DIPs, this is extra RAM that, added to the RAM on the motherboard, totalled 640KB.
&nbsp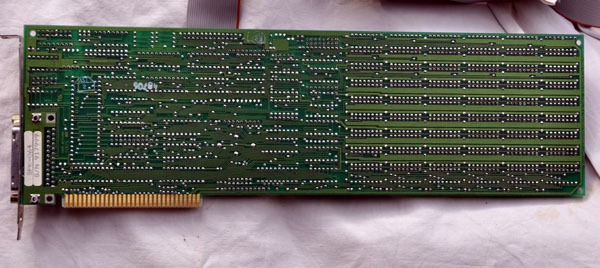 Rear of the AST SixPakPlus card.
&nbsp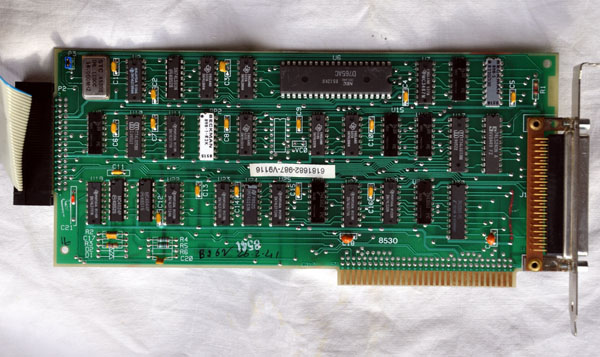 The next card is the floppy disk controller. The big NEC 40 pin DIP labelled D765AC is the engine.
&nbsp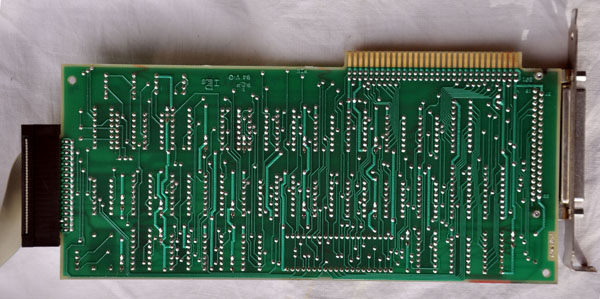 Rear of floppy disk card.
&nbsp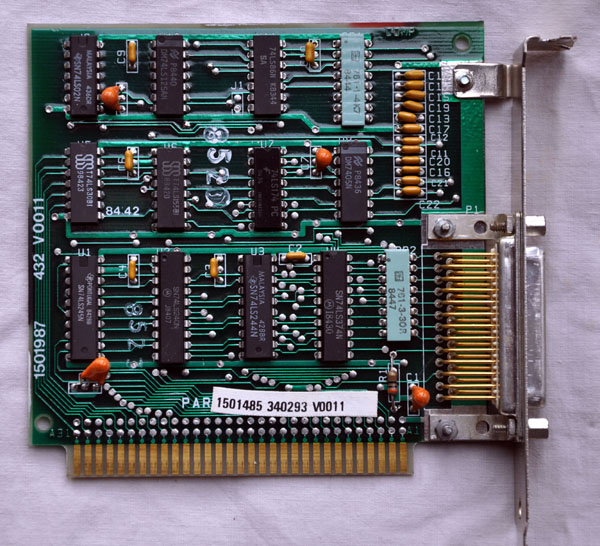 This is the fourth card, it provides the parallel port that typically connected a printer. The parallel port transmitted 8 bits at a time to a local attached device.
&nbsp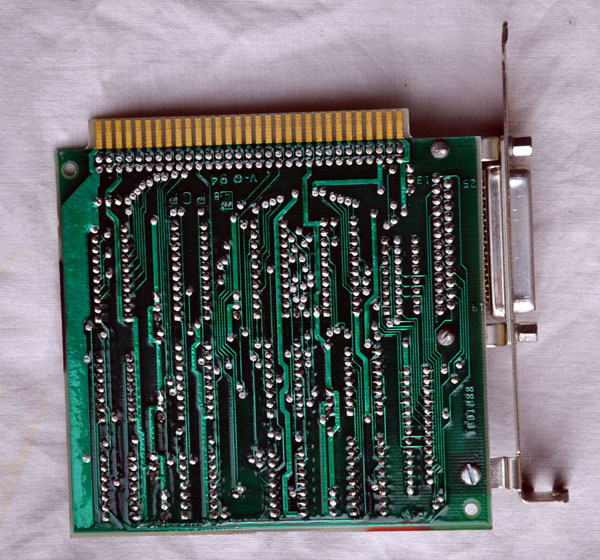 Rear of parallel port card.
&nbsp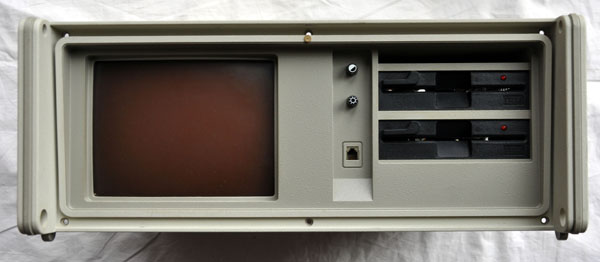 Front of computer.
&nbsp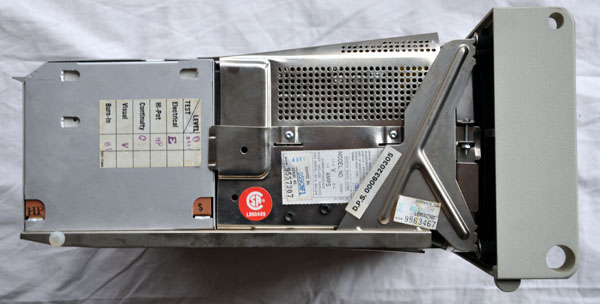 Left side view.
&nbsp
Right side view.
&nbsp

Rear side view.
&nbsp