This is the processor box opened up.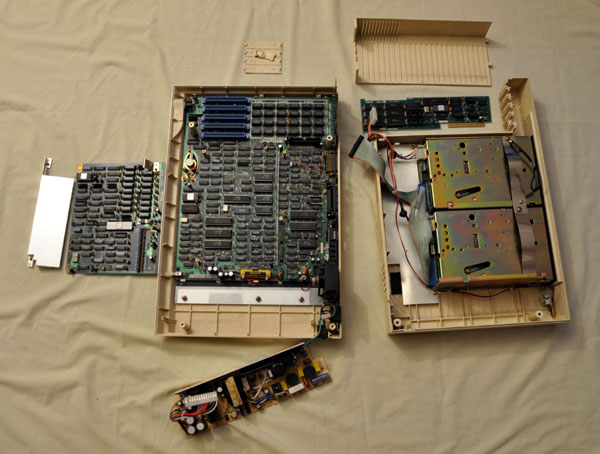 On the right are two 5&frac14:" 340 KByte floppy disk drives.
Above the floppy drives is a card from a PCI slot on the mother board. (more about it later.)
To the left of the Mother Board is a Daughter Board. (More later.)
Below the Mother Board is the Power Supply.
&nbsp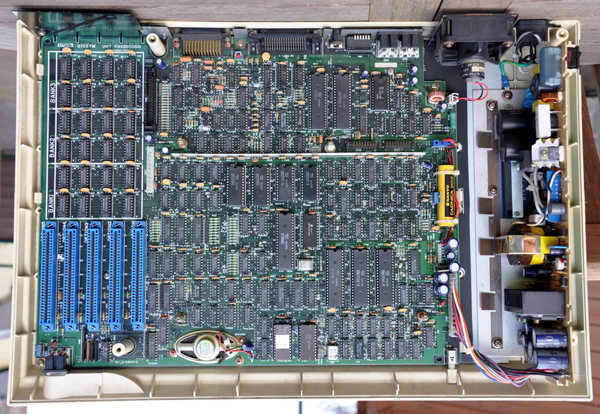 This is the Mother Board. To the lower right is three 40 pin chips. The leftmost is a D780C-1 chip. This is the 4MHz Z80 CPU. To the right of it are two D8237AC-5 chips, they are HIGH PERFORMANCE PROGRAMMABLE DMA CONTROLLERS. (DMA - Direct Memory Access.)
To the left a bit above is D765AC chip. GOOGLING it gives "Single/Double Density Floppy-Disk Controllers".
Top left is three blocks of 8 brown 16 pin HN4864p-2 chips labelled BANK1, BANK2 and BANK3. Googling "HN4864P-2" gives 65536 x 1-Bit DRAM. (DRAM is an acronym of Dynamic Random Access Memory.) So each Bank is 64KByte of RAM, totalling 192KByte.
&nbsp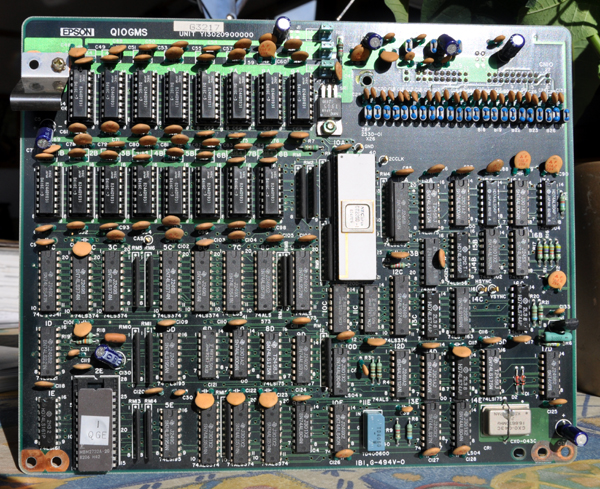 This is the daughter board. The big chip D7220-1 is a High-Performance Graphics Display Controller. The two columns of eight 16pin D416C chips above left are 16K x 1, Page Mode Dynamic RAM. So that is 32KByte of fast Random Access Memory to supply the image on the moniter.
&nbsp

This is the card from the expansion slot. It has got a 24 pin DIM chip D2716D which is 16K UV Erasable PROM, but found nothing about the other DIMs. I am guessing the 40 pin DIM is a microprocessor.
Then I found a Yet another computer museum which has a photograph of the same expansion card. The QX-10 has a MultiFont functionality via this expansion card.
&nbsp

The power supply.
&nbsp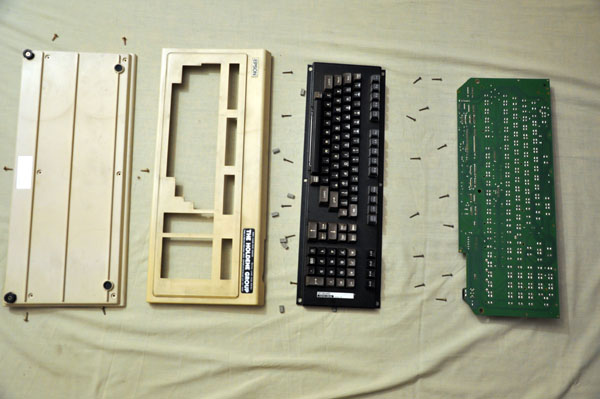 The keyboard in bits, lots of bits.
&nbsp
Keyboard.
&nbsp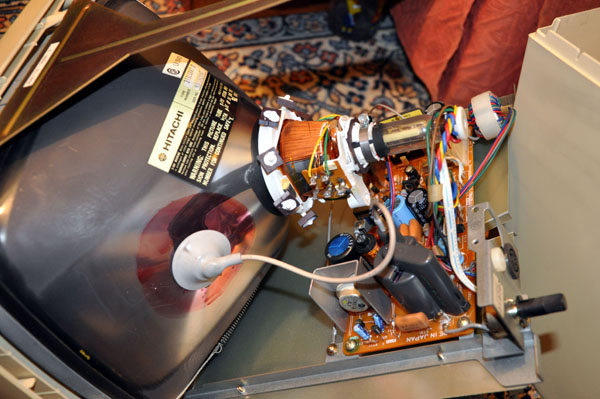 Inside the monitor. It is a Cathode Ray Tube which inside is a vacuum with an electron gun at the narrow end on the right to a flourescent screen on the left controlling the electron beam to scan horizontally and then vertically to produce a raster image.
&nbsp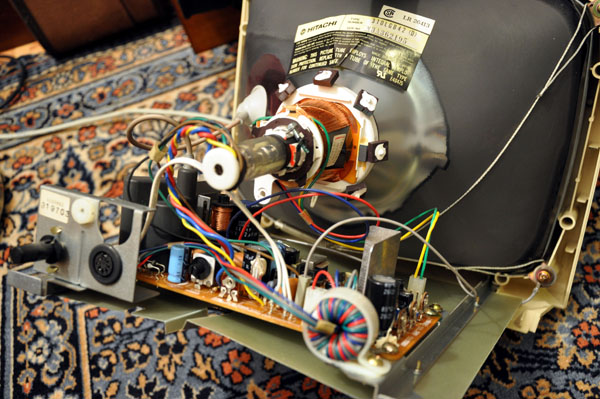 The other side. There are a lot of bits and pieces connected by wires, cost a fair amount to make.
&nbsp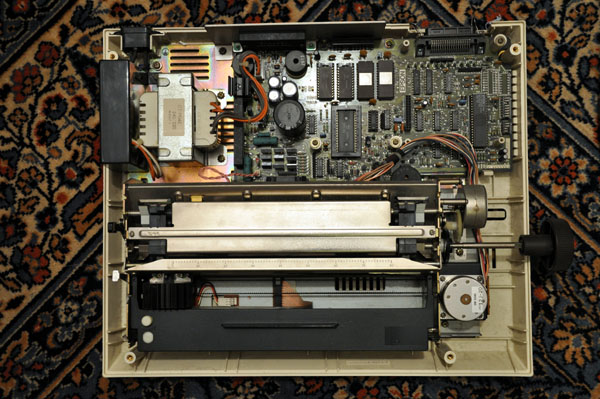 The inside of the EPSON FX80 DOT MATRIX PRINTER.
&nbsp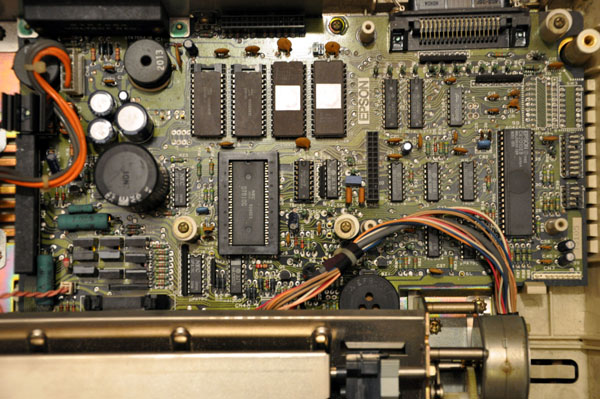 &nbsp