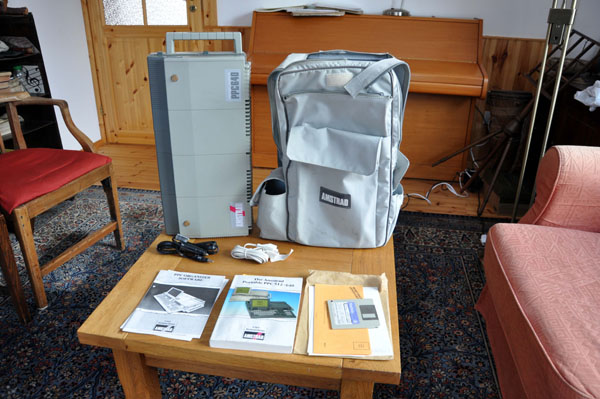 This is the AMSTRAD Portable Personal Computer out of its carrying case with cables (power cord and telephone cable), manuals (User Manual and User Instructions for the PPC ORGANIZER SOFTWARE), and 3.5" Start-up floppy disk.
&nbsp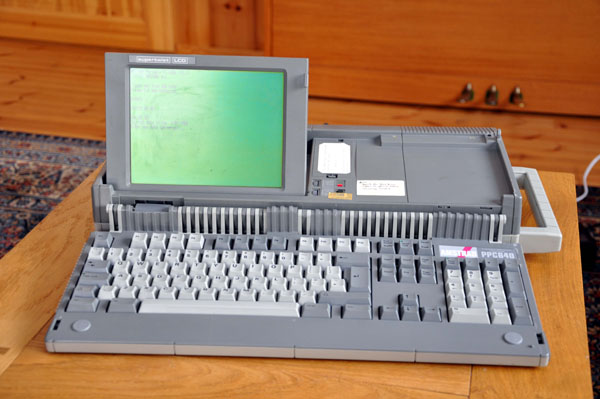 This is it opened up and powered on, it still works.
At full size (click on the image, then click on the image, then use the scroll bars to find your way around).
I have studied the image and come up with:
AMSTRAD PORTABLE PC 640K (V2.1)
(c)1987 AMSTRAD plc

Please set time and date
Please fit new batteries

A>PATH \:

A>KEYB UK 437

A>ECHO OFF
Current date is Tue  1-01-1980
Enter new date(dd-mm-yy):

&nbsp
Rear view. The sockets are left to right


PHONE EXPENSION A-B EXTERNAL DC IN  SERIAL PARALLEL VIDEO

                    MON DC IN
&nbsp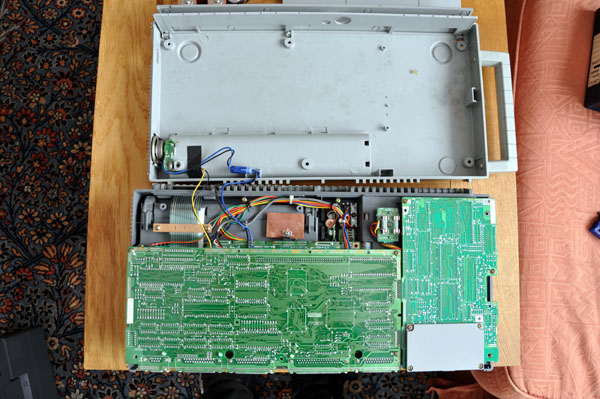 The back off.
&nbsp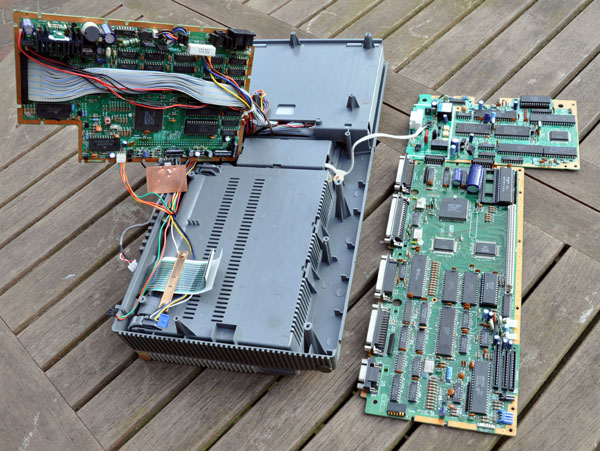 Inside there are three printed circuit boards. The following photographs are of the front and rear of each.
&nbsp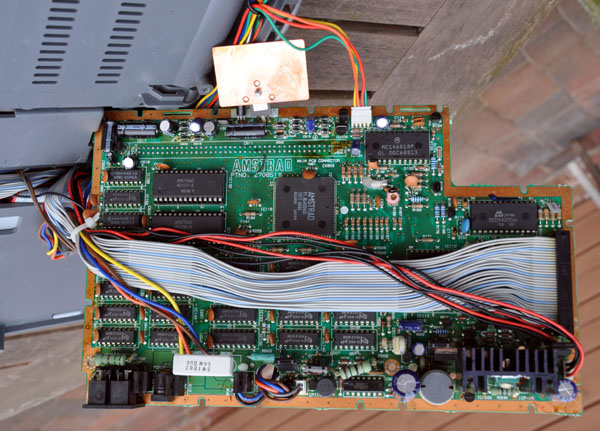 &nbsp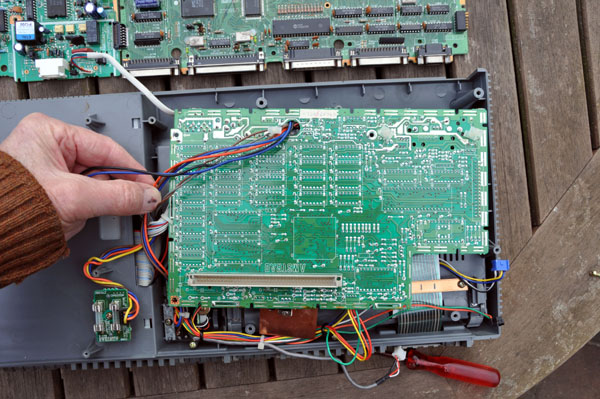 &nbsp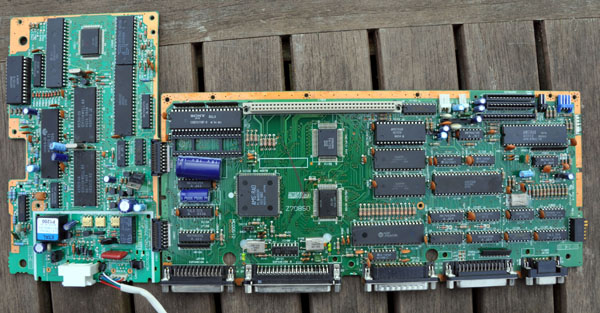 &nbsp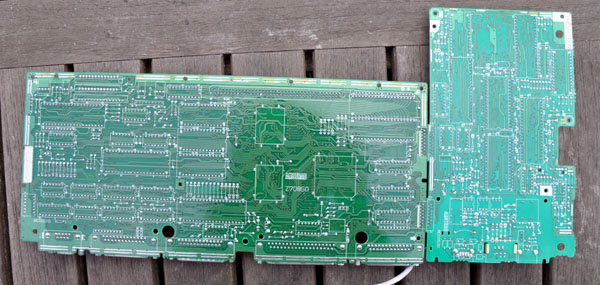 What could you do with the AMSTRAD PPC640?
It was IBM compatible so could run MSDOS and packages in MSDOS.
There was an AMSTRAD PPC ORGANIZER SOFTWARE package. This provided:-
A calculator, the usual numeric keypad with M+ M- MR % and square root and the four divide times subtract and plus keys.
A diary facility.
A cardfile and address index for storing indexed information.
A dialler facility for control of the modem to make connections over the telephone network.
A simple word processor with editing and printing capability.
In addition to MSDOS and the ORGANIZER software there was TELECOM GOLD package. TELECOM GOLD was a British Telecom service that provided access to TELEX and FAX machines and an early Electronic Mail service.
&nbsp