Paper Tape Winder
| | | | | |
| --- | --- | --- | --- | --- |
| Mus.Cat. NEWUC:2003.23 | Mnfctr: PCA Data Processing Accessories | Date: 1961 (circa) | Ser. No: - | Model: - |
| Comp: Paper Tape Winder | Width: 205 mm | Depth: 125 mm | Height: 340 mm | Weight: 872 g |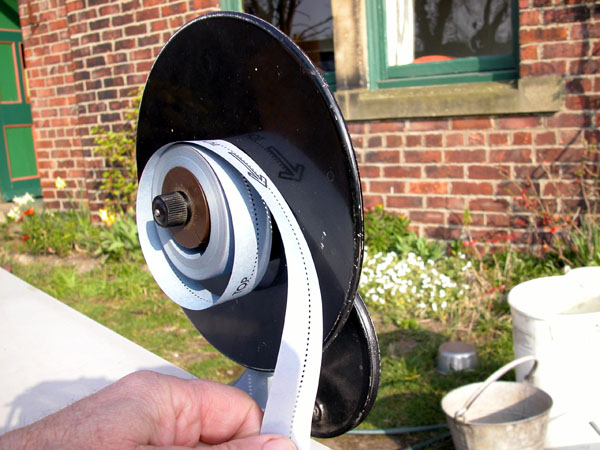 After the paper tape had been read at 1000 characters per second,
which is over 2.5 metre per second,
it lands up in a loose pile that needs winding back into a reel for storage.
This was done using a paper tape winder as in the photograph.
This one is missing its rubber loop
connecting the large wheel turned by the computer operator
to the small wheel connected to the winding wheel.

Back to Paper Tape.