Printer Band
| | | | | |
| --- | --- | --- | --- | --- |
| Mus.Cat. NEWUC:2003.27 | Mnfctr: Memorex | Date: 1975 | Part No: 267577-014H-IEE257 | Serial No: E00328 |
| Comp: Printer Band | Width: 15.875 mm (5/8") | Length: 1300 mm | Thickness: 0.38 mm | Weight: 20 g |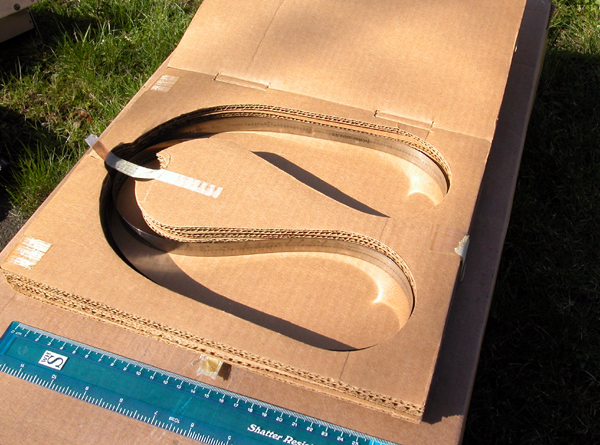 This is the print band in its storage container.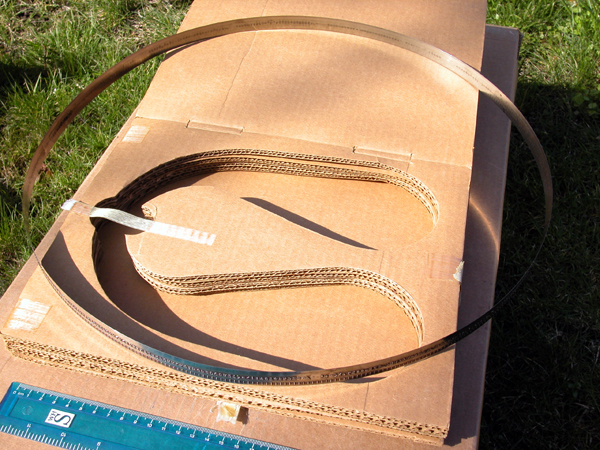 This is it out of the container. The steel band was 5/1000" thick, the embossed characters made the thickness 15/1000"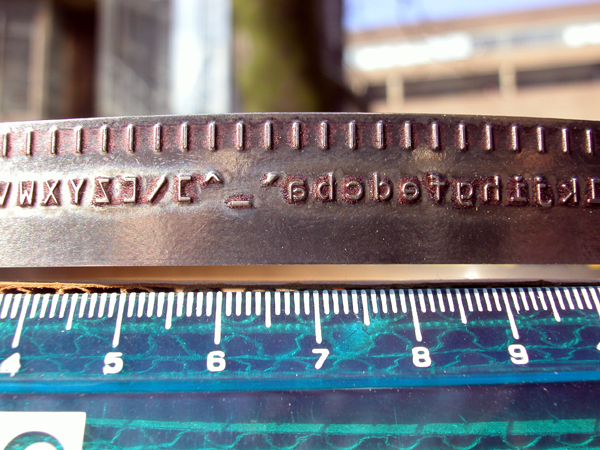 This is a close-up of the print band.
As you can see it is a single piece of metal, unlike the print train 80 slugs, or print chain 241 components.
When a character on the print band became too worn the whole band had to be replaced,
whereas with the train or chain just one slug needed to be replaced.
Back to I/O Media.