Litton Memory Products Core Storage
| | | | | |
| --- | --- | --- | --- | --- |
| Mus.Cat. NEWUC:2002.9 | Mnfctr: Litton Products | Date: 1974 | Ser. No: 04870 | Part No: 38540 |
| Comp: Core Storage | Width: 265 mm | Depth: 227 mm | Height: 22 mm | Weight: 374 g |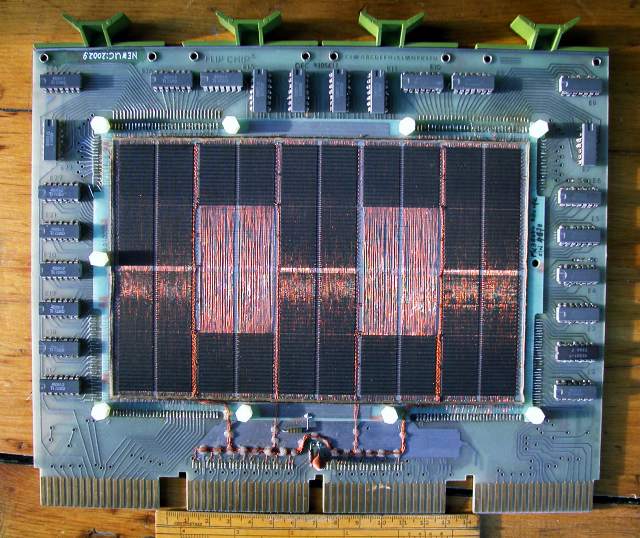 This core storage was made in 1974 by Litton Products Memory Division in Singapore.
On the rear it has written "8K X 19 BIT 3W - 3D 18MIL PLANAR MEMORY". That is 155,648 cores.
It was used in a DIGITAL EQUIPMENT CORPORATION PDP11 computer.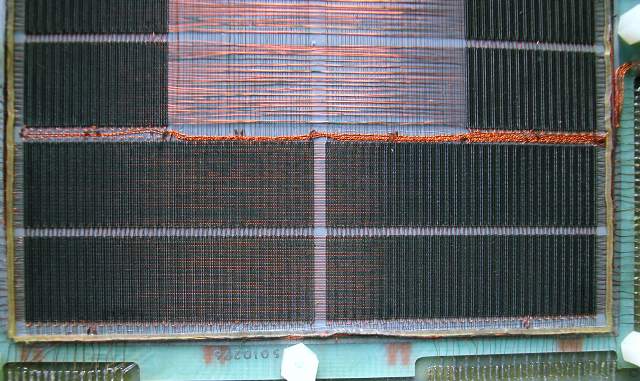 This a a closer view of the core mats.
You can see the horizontal and verticle drive wires and the third wire is fed in from the right.
The bottom two rows are in fact 4 core planes.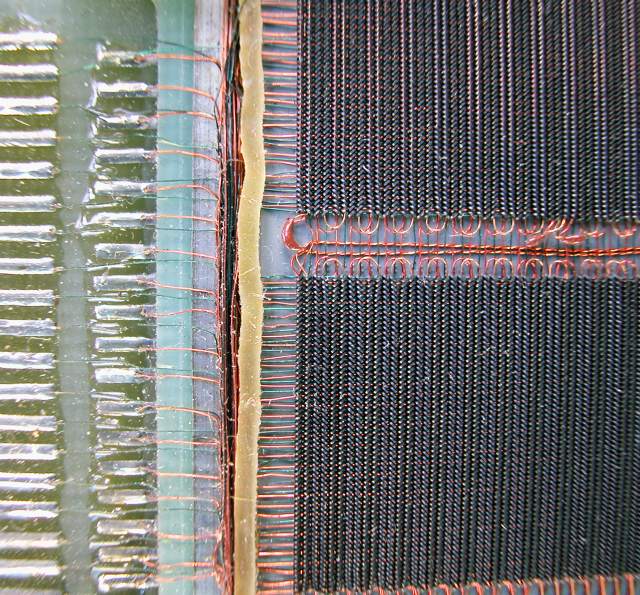 This is a close-up of the left end of the core mats. The vertical height shown is in reality 30mm.
The areal density is 950 cores per square centimetre.

Back to Core Storage
---