Magnetic Tape Drive
| | | | | |
| --- | --- | --- | --- | --- |
| Mus.Cat. NEWUC:2010.10 | Mnfctr: IBM | Date: 1975 | No: | Model 3420-5 |
| Comp: Tape Drive | Height: 1700 mm | Width: 760 mm | Depth: 750 mm | Weight: 370 kg |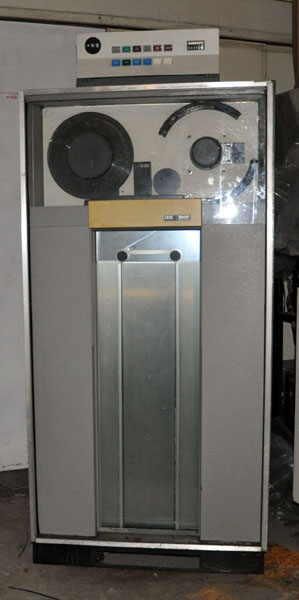 Front view of Tape Drive
------------------------
Height: 1.7m
Width: 760mm
Depth: 750mm
Weight: 370Kg
------------
Data Rate: 200KB/sec
Tape Speed: 10 ft/sec
Interblock Gap: 0.6" (15mm)
Rewind Time: 60sec



This is the control panel on the top of the tape drive.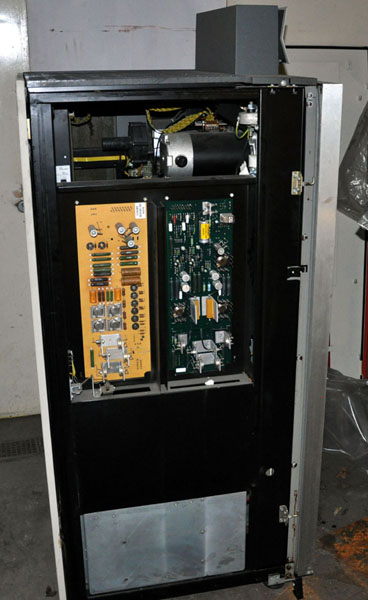 Side view.
The two printed circuit boards
look like parts of power supplies.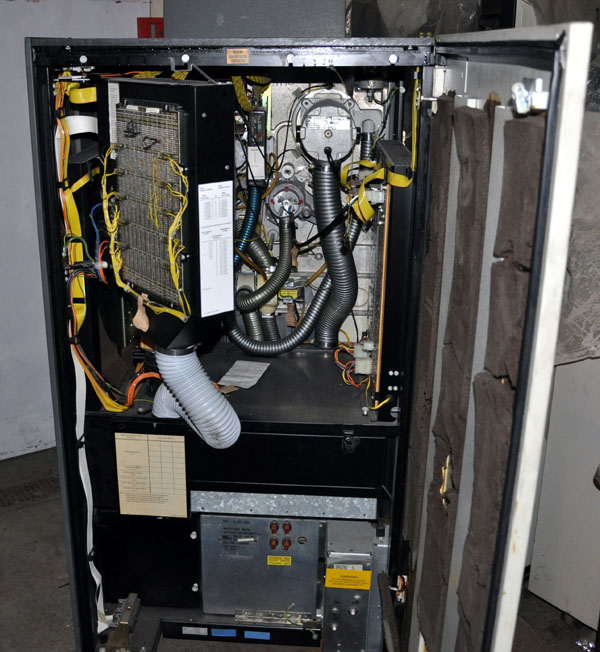 Rear view with electronics gate half open.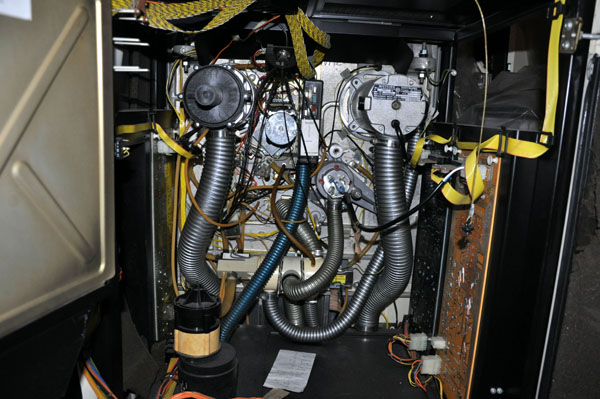 Closeup of rear view showing air pipework.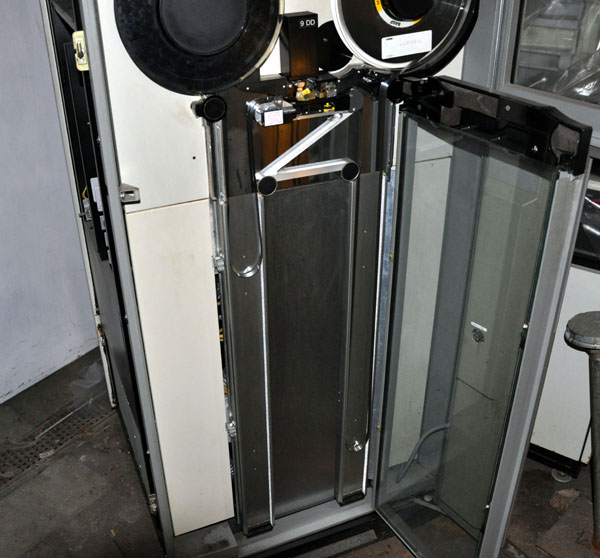 Vacuum columns door open showing tape loops in columns.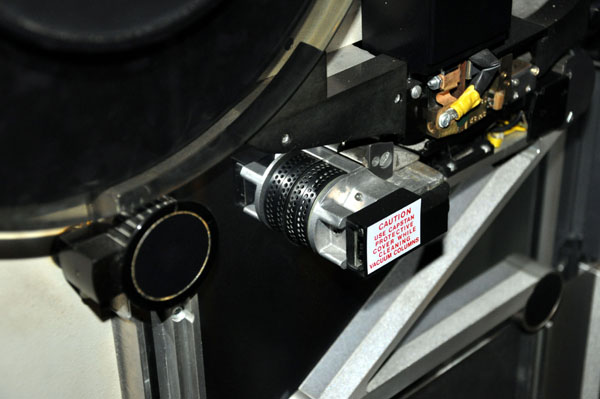 Perforated capstan wheel (and its image) and read/write head (behind yellow crimp).
Back